All pilots think and dream about the same things – Fast airplanes with powerful & reliable engines, the latest avionics, plush interiors that provide comfort to our friends & family, and a beautiful paint job that catches the eye of everyone on the ramp.
But then reality hits – How do I choose from all the options that are available, who can I trust to perform the work, how can I minimize the downtime required to complete the project, and how much is all this going to cost?
Relax and let Elite Air Center take care of all the details, just as we have for all our satisfied aircraft owners over the past 40 years. Whether you pick and choose individual options with our Elite Series makeover, or update all aspects of your aircraft using our Elite Extreme makeover, your aircraft will be refurbished using the finest craftsmanship and product quality available. Trust the experts at Elite Air Center to provide everything you desire, minimizing aircraft downtime, and at a price that is less than if you managed the project yourself.
Elite Series Makeover
Whether it is a new engine, a propeller, a refurbished interior, an updated panel, or our industry leading Diamond Coat paint job, we can do it all for your Beechcraft. Choose from any of the options below and let us do our Elite "magic" to make your current aircraft like new. It will often enhance its value above and beyond the cost of Refurbishment.
Aircraft Systems
Engines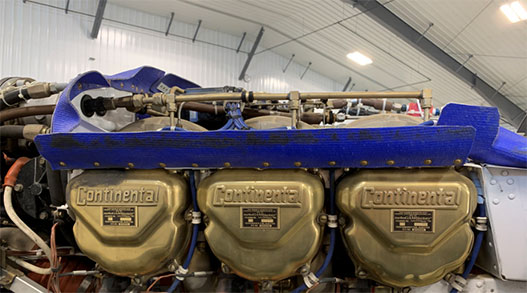 While we may take our airplanes out for the occasional hundred-dollar hamburger, Bonanzas and Barons are serious traveling machines. And while we don't go out looking for trouble, weather conditions can be unpredictable, especially during extended flights covering hundreds of miles.
When the need arises, you'll appreciate having reliable, powerful engines to quickly get you over, around, or through threatening weather conditions. Elite Air Center works with all the top engine shops in the country, so you can have confidence and peace of mind. While it's the responsibility of the PIC to manage the risks involved with every flight, you'll have a high level of trust and confidence in your aircraft when the unexpected arises.
Normal procedures in the industry include the engine being overhauled to new fits & limits, and all upgrades made per Continental service instructions and letters. Elite Air Center goes beyond these standards by also including factory new cylinders. All engine accessories are included as well, except for the propeller and unfeathering accumulator.
Blueprinted Engines
While factory new and remanufactured engines are built to simply meet tolerances, our blueprinted engines are made to exacting specifications. This results in performance that closely matches what the engine was originally designed to achieve and is key for the performance to be consistent from one engine to the next. A blueprinted engine will ensure maximum speed, performance, reliability and value from your aircraft.
Balancing
Crankshaft assembly dynamically spin balanced
Counterweights match balanced
Connecting rods align bored and balanced for precise fulcrum point and weight distribution
Connecting rods match balanced in opposing pairs to ensure rotating mass balance
Alternator rotor dynamically balanced for stress reduction on crankcase nose
Cylinder combustion chambers measured using fluid/weight method to ensure equal combustion pressures during operation
Pistons match balanced
Propeller dynamically balanced
Fuel Flow / Induction Balance
GAMI nozzles flow balanced
Inside diameter of all induction tubes ported & polished to relieve all casting marks and tube alignment edges between tubes and intake port flanges
Turbocharger wheel and impeller dynamically spin balanced to reduce vibration and increase turbocharger life
Additional Upgrades
Tempest spark plugs installed
Magnetos and ignition harness tested to ensure proper ignition stability at altitude
All engine baffles replaced with new high temp fiber impregnated baffle seals
Engine mount sand blasted, inspected and painted using metallic silver polyurethane
Warranty
2 Year, 100% warranty on engine and accessories, unlimited flight hours, parts & labor included
Avionics
Elite Air Center is pleased to offer fully integrated avionics packages, each tailored to maximize the safety, pleasure and utility of your Bonanza or Baron. If you are not interested in a completely new system, Elite Air Center can upgrade and customize your instrument panel in the configuration that is right for you.
Garmin Avionics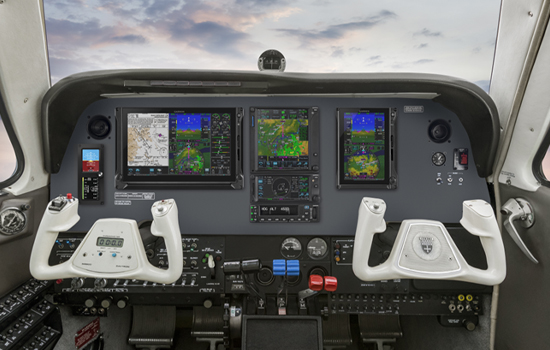 The Latest Garmin Avionics Suite for your Baron Includes:
G600 TXi PFD/MFD/EIS Flight Display with Synthetic Vision
GTN 750 GPS/Nav/Comm #1
GTN 650 GPS/Nav/Comm #2
GFC 600 Autopilot
G5 Electronic Flight Instrument
GTX 345 ADS-B In/Out Transponder
GDL 69A Satellite Data Receiver
GWX 75 Doppler Weather Radar
Flight Stream 510
GSB 15 USB Ports
The Latest Garmin Avionics Suite for your Bonanza Includes:
G500 TXi PFD/MFD/EIS Flight Display with Synthetic Vision
GTN 750 GPS/Nav/Comm #1
GTN 650 GPS/Nav/Comm #2
GFC 500 Autopilot
G5 Electronic Flight Instrument
GTX 345 ADS-B In/Out Transponder
GDL 69A Satellite Data Receiver
Flight Stream 510
GSB 15 USB Ports
Garmin General Aviation Solutions
Avidyne Avionics
The Latest Avidyne Avionics Suite for your Beechcraft Includes:
IFD550 FMS/GPS/Nav/Comm #1

Synthetic Vision with Integrated Traffic
3D Terrain Awareness and FLTA
LPV Vertical Guidance Coupled Approaches
ADS-B Compliant Position Source
Built-in Bluetooth and WiFi
Low Fuel Alerting with compatible Fuel Totalizer System
IFD100 App for iPad
Wireless Interface to Third-Party Flight Planning and Mapping Applications

IFD440 GPS/Nav/Comm #2
DFC90 Digital Autopilot
AMX240 Audio Panel
SkyTrax 620 TAS-A
AXP340 ADS-B In/Out Datalink Transponder
SkyTrax 100B Receiver
Avidyne Product Catalog
Airframe
While the number of new airframe options continues to grow, it also becomes more difficult for owners to separate the accessories that provide significant value from those that do not. Our experience can help you understand & determine which options will truly meet your needs.
A few of our most popular airframe options include:
New Windscreen
De-ice Boots
Fuel Cells
Speed Brakes
Winglets
Micro Vortex Generators
Low Thrust Detectors
LoPresti Landing Lights
Whelen LED Beacons
Carbon Monoxide Detectors
Hot Plate
Winglets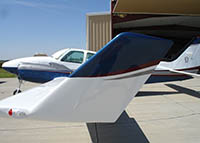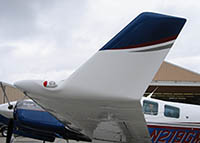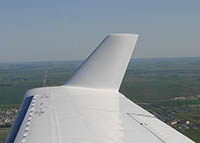 Speed Brakes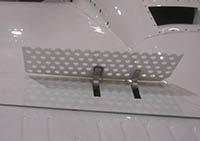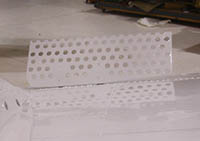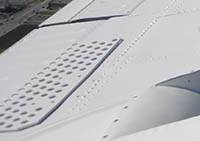 Interior
When refurbishing an aircraft, it's important to keep our passengers in mind as well. Whether it's insulating them from the heat or cold of the outdoors, or providing a quiet, comfortable cabin; Elite Air Center has exactly what you need to ensure those closest to you are well taken care of and travel in style.
An Elite Interior Includes:
G&D Aero Thermal Window Inserts
Rosen Sun Visors
Super Soundproofing
Ultra Leather Seats, Headliner and Window Trim
Clamshell Arm Rests
Premium Quality Carpet and Throws
Windlace Cords
Rosewood Desk and Trim
And much more...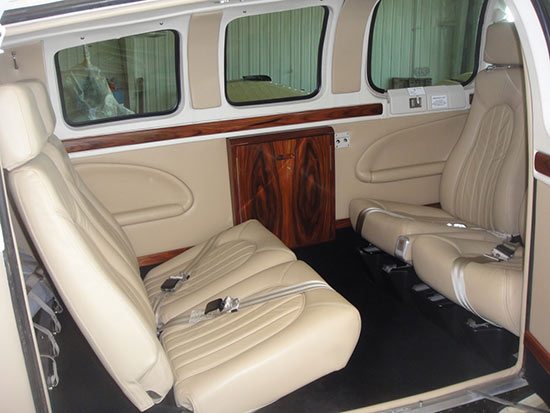 Rosewood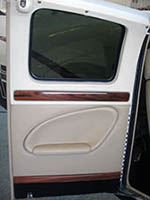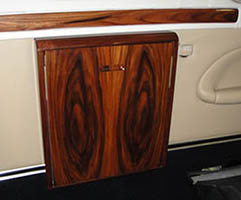 Window Wrap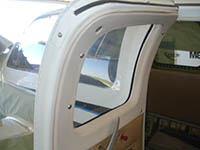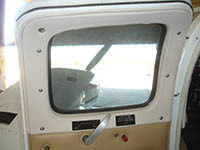 Gold Buckles and Handles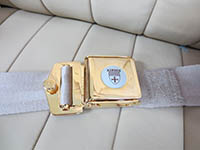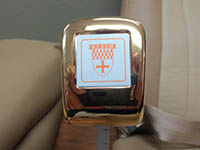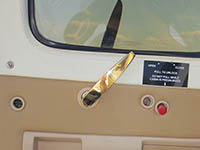 Clamshells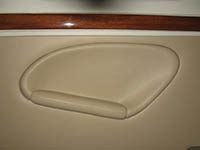 Leather Yoke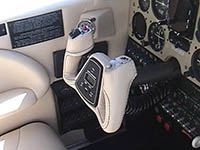 Exterior
It's often difficult to distinguish between a paint job that looks good from one that is truly a high-quality paint job. We deal with many aircraft owners who have spent tens of thousands of dollars on a paint job that will not stand the test of time – and they don't even realize it.
Through our unique painting process, our craftsmen deliver beauty and perfection that is unheard of within the aircraft painting industry. Our clear coat finish has a much higher gloss than any solid pigmented paint and lasts years longer due to increased UV resistance. Our clients are constantly amazed by the age-defying quality of our paint jobs. We regularly receive compliments from owners who had us paint their aircraft 10 or even 20 years ago! Trust us to provide the same level of quality for you and your Beechcraft.
Warranty
The Elite Diamond Coat paint job is warrantied for 7 years against:
Cracking
Peeling
Pre-mature fading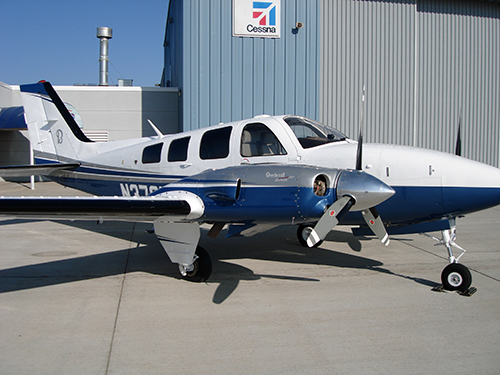 Elite Extreme Makeover
The Elite Extreme makeover combines all of the Elite Series options into a complete package that will truly make your Beechcraft better than new. The Extreme makeover provides many benefits that you can see, feel and hear, but also includes many subtle details as well. All together, they transform your Baron or Bonanza into one of the finest airplanes available at any price. Call us today for all the details.